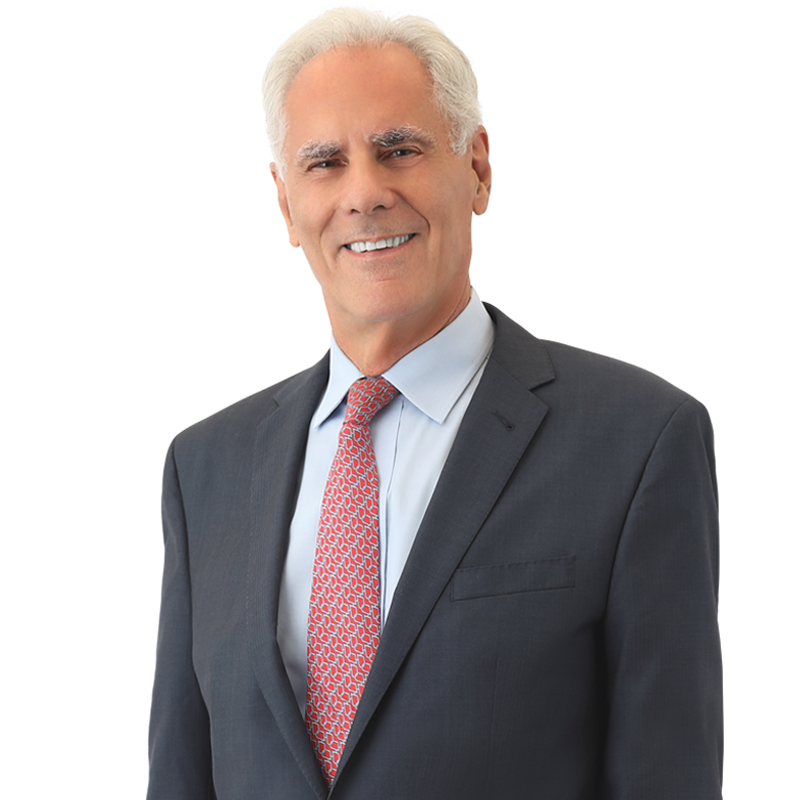 Practice Areas
Industries
Bar and Court Admissions
Education
University of Chicago, J.D., cum laude
University of California at Berkeley, Ph.D.
Princeton University, B.S.E., summa cum laude, Phi Beta Kappa
Herbert Henryson II,
Counsel
The Brach Eichler attorneys and staff mourn the loss of our friend and colleague, Herb Henryson. A devoted husband, father, grandfather, lawyer and scientist, Herb passed away suddenly on Friday, September 23rd at his home in Vermont, a place that he loved more than any other.
As a Chemistry undergrad at Princeton, Herb built a nuclear reactor in a wine barrel before going on to Berkeley, where he completed a PhD in nuclear engineering, took part in the free speech movement, and met his wife of 57 years, the artist Maxine Henryson. The two went to London together on a Fulbright, then settled on the south side of Chicago where their two sons, Dylan and Stefan, were born. After years as a senior scientist at Argonne National Laboratories, where he did work in advanced reactor physics, Herb attended The University of Chicago Law School, switched careers, and moved the family to New York City, where he worked as a lawyer at Skadden Arps before moving on to Honeywell, Wolf-Block, and, most recently, Brach-Eichler. Herb was a brilliant lawyer, humble and ethical, who  advocated for his clients with ferocity and was always discreet and elegant, determined and honest.
Above all else, Herb cherished his family, and particularly his six grandchildren. Herbito, or Papa, as they called him, loved poetry, sudoku, ice cream, naps, and the Yankees. He was an avid reader of fiction who unapologetically embraced crime and thrillers, as well as young adult novels. Herb lived and loved fully. He was totally devoted to everything he took on. His sense of humor, generous use of sarcasm, and ability to bring out the best in all he touched, will be sorely missed. Herb's constant companion, his Boston Terrier, Samantha, whom he loved with unconditional devotion, was with him to the end. Herb is preceded in death by his father, Herbert, and mother, Adaline, and sisters Carol and Lizabeth. He is survived by wife, Maxine, children, Dylan and Stefan, their wives Daniela and Karis, and grandchildren Roman, Willem, Eve, Matteo, Arakai, and Zosia.
In the words of Herbito's youngest grandson Matteo, 6, "Life is so short, we just wanted some more time."
A celebration of Herb's life will take place at All Souls Unitarian Church in NYC on December 3rd at 4pm. Messages of remembrance can be shared with the family at celebratingherbhenryson@gmail.com. In lieu of flowers, please send donations to All Souls NYC, attention Herbert Henryson Memorial Fund.
Notable Matters
+
Liberty Property Trust in its $900 million acquisition of Republic Property Trust
Silverline Building Products Corporation in its sale to Andersen Corporation
Forum Financial Group in connection with its acquisition by Citicorp
Eldorado Resorts LLC in its acquisition of Hollywood Casino Shreveport through bankruptcy arena
Aventis CropScience SA in its acquisition of the Professional Pest Control Business of The Clorox Company
Therapath LLC in its acquisition by Inform Diagnostics, a portfolio company of Avista Capital Partners
Kiss My Face Corporation in its acquisition by Caltius Equity Partners
Maryland Aerospace Incorporated in its joint venture with the aerospace division of Adcole Corporation
EisnerLubin LLP in its acquisition by WithumSmith+Brown, PC
Eagle Work Clothes, Inc. in its acquisition by Pinnacle Textile Industries, LLC
Apache Mills Inc. in its acquisition by Mohawk Industries, Inc.