Use Care in Responding to Online Reviews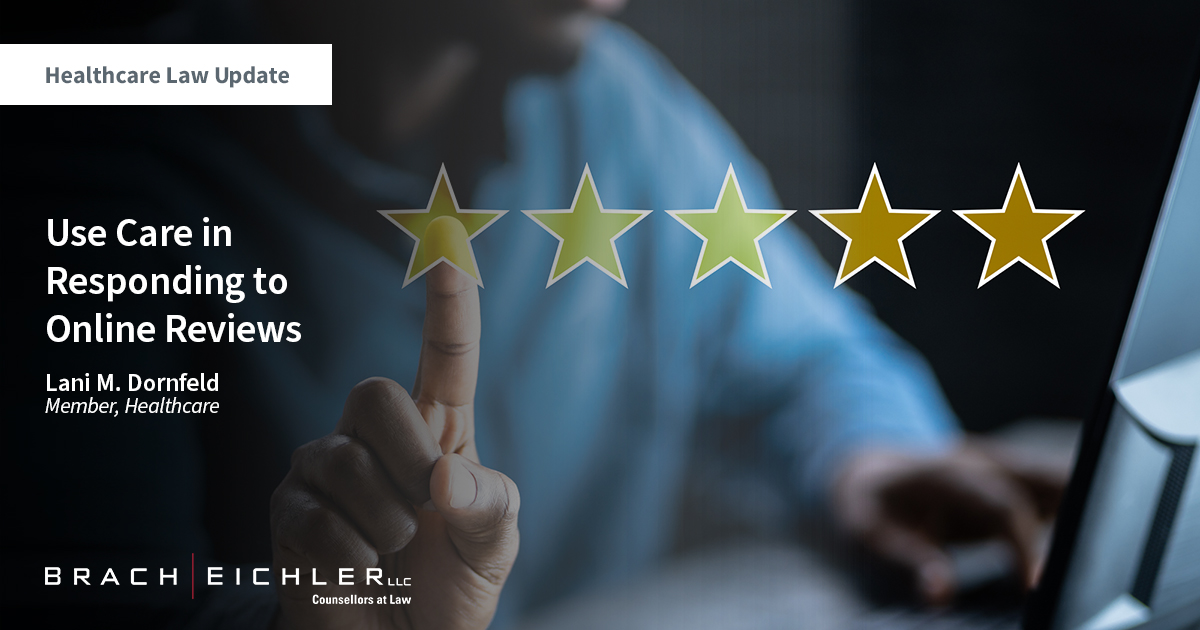 BACK TO INSIGHTS
Articles
June 30, 2023
On June 5, 2023, the U.S. Department of Health and Human Services, Office for Civil Rights (OCR) issued a press release announcing its settlement with a psychiatric health center relating to allegations the center impermissibly disclosed patient information in response to online negative reviews, as well as its failure to implement policies and procedures with respect to protected health information.
"OCR continues to receive complaints about health care providers disclosing their patients' protected health information on social media or on the internet in response to negative reviews. Simply put, this is not allowed," said OCR Director Melanie Fontes Rainer. "The HIPAA Privacy Rule expressly protects patients from this type of activity, which is a clear violation of both patient trust and the law. OCR will investigate and take action when we learn of such impermissible disclosures, no matter how large or small the organization."
In settlement of the OCR's allegations, the OCR and the center entered into a resolution agreement requiring payment of $30,000, implementation of a corrective action plan, and two years of OCR monitoring.
If you need assistance with your HIPAA compliance program, an OCR investigation, or a data breach incident, please contact:
Lani M. Dornfeld, CHPC | 973.403.3136 | ldornfeld@bracheichler.com