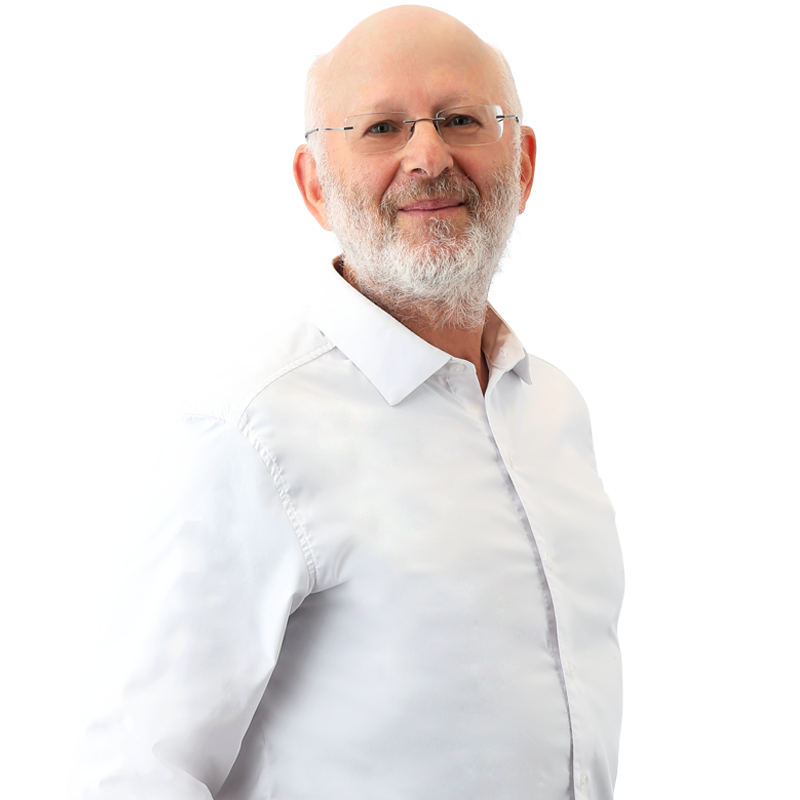 Practice Areas
Bar and Court Admissions
New Jersey
New York
Pennsylvania
U.S. Supreme Court
U.S. District Court, District of New Jersey
Education
Seton Hall University, School of Law, J.D.
Georgetown University, LL.M., Taxation, J.D.
Cornell University, M.B.A.
Lehigh University, B.S., Chemical Engineering
Jonathan D. Bick,
Counsel
Chair, Patent, Intellectual Property & Information Technology
Jonathan Bick handles the prosecution and litigation of complex intellectual property matters for companies large and small.For more than three decades, he has been routinely called upon to represent clients in complex patent litigation matters. Jonathan's expertise in the areas of chemical engineering, internet law, and e-commerce provides clients with business, legal, and technological solutions across industries. For more than 20 years, Jonathan represented IBM as Corporate Litigation Counsel in over 30 states.
Additionally, as Copyright Agent for Brach Eichler clients and other entities, Jonathan helps companies and individuals protect their websites, register with the U.S. Copyright Office, and comply with all pertinent copyright laws.
A Chartered Financial Analyst, Jonathan splits his professional life between academia and the practice of law. Previously a shareholder at Greenberg Traurig and an IBM attorney, Adjunct Professor Bick now regularly teaches while helping clients resolve legal difficulties and providing guidance in the areas of intellectual property, information technology, patents, and copyright matters.
Jonathan has served as a Professor of Internet Law at Pace Law School and Rutgers University Law School (1998-present). He also serves as a Professor for Business Law and Electronic Commerce, Rutgers University & University of Maryland joint Electronic Commerce Masters program (2000-present); Professor for the Pace Law Center for Continuing Legal Education (1998-present); and as an Internet Law Visiting Lecturer at Cornell University (2000-present).
He is also the author of 101 Things You Need To Know About Internet Law (Random House 2000). He has published more than 200 articles regarding Internet law during the past six years and is on the editorial board of The Internet Law & Strategy. He speaks regularly on Internet and computer-law-related issues.
He has served as a board member of the American Jewish Committee since 2006.
Patent Attorney Reg. No. 70063
Notable Matters
+
Advising technology and new media clients in the United States, Europe, Asia, and Latin America in connection with e-commerce and multimedia electronic transactions, including mergers and acquisitions
Prosecuting, licensing, and litigating patents, trademarks, and copyrights
Counseling clients on various cutting-edge liability issues facing those doing business on the Internet, including electronic commerce, copyright infringement, domain name trademark disputes, defamation, and privacy issues
Representing various e-commerce firms in white collar criminal defense nationwide
Representing numerous companies in connection with trademark and unfair competition issues, including selection and registration of marks; prosecution and defense of opposition proceedings before the U.S. Patent and Trademark Office; and trademark and trade dress infringement actions in the federal courts, as well as infringement litigation
Advising both company and agency clients in the areas of advertising, marketing, and promotion law, including sweepstakes and other sales promotions
Reviewing the application of the Americans with Disabilities Act to the Internet
Professional Activities
+
Member, American Jewish Committee
Insights
+

Articles
,
May 23, 2019
Jonathan Bick Discusses Client Work in the Patent and IP Space in Commerce

Articles
,
December 19, 2018
Bick in NJLJ on Repairing Your Online Reputation

Articles
,
November 30, 2018
Need to Repair Your Online Reputation? There Are Laws for That

Lectures
,
November 28, 2018
Employment Law and the First Amendment in 2018 and Beyond

Articles
,
August 8, 2018
General Data Protection Regulation Internet Cul-de-sac Compliance Option

Articles
,
July 7, 2018
Contract and Tort Law (Not Property) Are Required for Blockchain Property Transactions

Articles
,
April 23, 2018
Estate Planning in the Age of Cryptocurrency

Articles
,
October 11, 2017
Bick in NJ.com: "Who Gets Your Digital Stuff When You Die?"

Articles
,
September 27, 2017
Bick Talks Digital Assets on NJTV

Articles
,
August 14, 2017
Are 'Smart Contracts' Smart Enough?

Articles
,
June 12, 2017
Internet Legal Ethics and Client Privacy

Lectures
,
March 27, 2017
Internet Privacy and Ethics (Professional Responsibility) for Attorneys and their Clients
Worrall F. Mountain Inn of Court

Lectures
,
March 19, 2017
Internet Intellectual Property – Novel Issues and Solutions
Worrall F. Mountain Inn of Court

Articles
,
February 20, 2017
Application of Bankruptcy Law to Internet Assets