Brach Eichler Recognized as NJLJ's 2023 Healthcare Litigation Department of the Year for the Third Consecutive Year!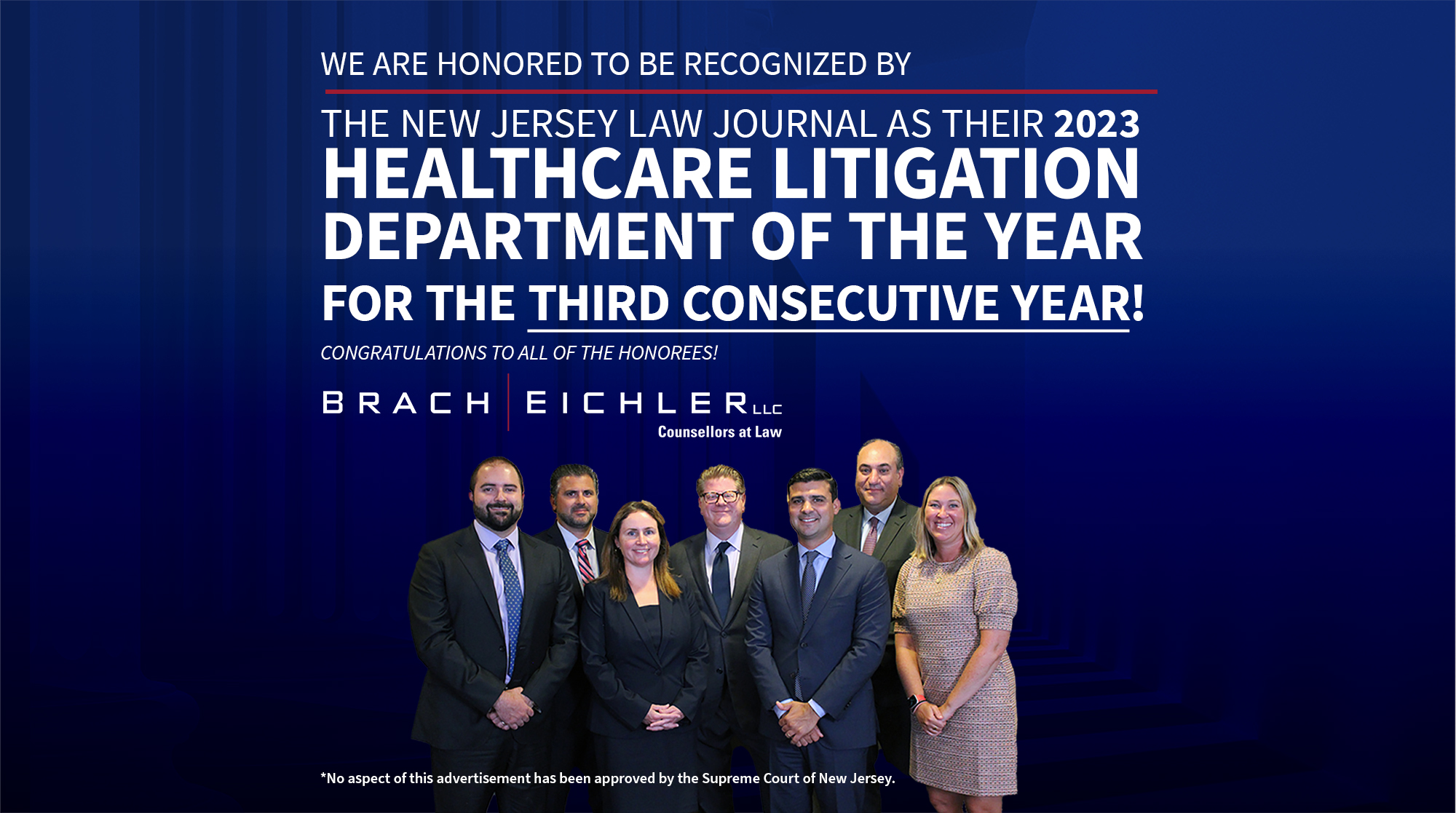 BACK TO INSIGHTS
Awards
Brach Eichler LLC, a full-service law firm based in Roseland, NJ, is pleased to announce that the firm's Healthcare Litigation practice has again been distinguished in the annual "New Jersey Legal Awards" by the New Jersey Law Journal! Brach Eichler has been selected for the "Litigation Department of the Year" award for Healthcare Specialty, an award won in 2021 and 2022.
Healthcare Member, and Litigation Chair, Keith J. Roberts said, "We are grateful and honored to be recognized by the most prestigious legal news source in the state of New Jersey. We are proud to be leaders and attribute this win to our experienced team of Healthcare Litigation Counsel, Associates, and professional staff. This award is a testament to their skill and dedication." Roberts continues, "We will continue to pursue aggressive legal strategies in the healthcare industry on behalf of our clients." Brach Eichler's healthcare litigation practice earned this prestigious recognition as a result of combining its demonstrated litigation and healthcare regulatory experience to achieve successful outcomes for clients in their most critical disputes. The Firm is honored to be singled out and is proud of the work on behalf of its clients by the dedicated attorneys, paralegals and staff. Brach Eichler looks forward to celebrating this honor at the New Jersey Legal Awards Gala in September.
View the full announcement now at: https://ow.ly/KEyM50Pultc
*No aspect of this advertisement has been approved by the Supreme Court of New Jersey. For the awards and honors methodology, visit https://bit.ly/3o09WOD