NJ Resident Operating Nursing Homes in Wisconsin Indicted for Fraud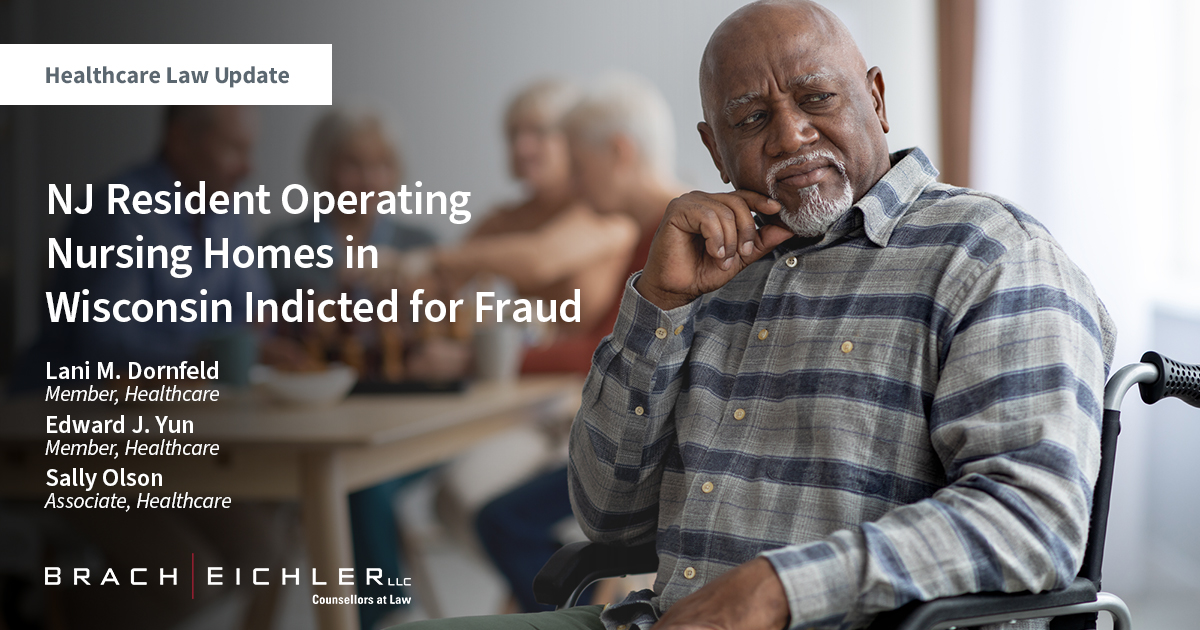 BACK TO INSIGHTS
Articles
3/30/2023
On February 1, 2023, a federal grand jury in Wisconsin indicted Kevin Breslin, a New Jersey resident, and his company KBWB Operations, LLC, doing business as Atrium Health and Senior Living, a company that operates nursing homes and assisted living facilities, for allegedly defrauding Medicare and Medicaid.
The DOJ alleges that from January 2015 through September 2018, the company billed Medicare over $189 million and received over $49 million, and billed Medicaid over $218 million and received over $93 million. In receiving these funds, the company certified that it would use the funds to follow all required quality of care standards and would operate its facilities with adequate staffing, supplies, and services; but, it failed to do so. Instead, the company diverted funds from its Wisconsin facilities to pay the owners and investors who were financing the construction of their New Jersey facilities. In addition, the defendants withheld insurance premiums and 401k contributions from employees and evaded tax payments.
In its complaint, the DOJ has charged the defendants with conspiracy to commit tax fraud, health care fraud, wire fraud, mail fraud, and money laundering fraud. If convicted, the defendants may face significant jail time and substantial fines.