OIG Semiannual Report to Congress Identifies Nearly $3 Billion in Expected Recoveries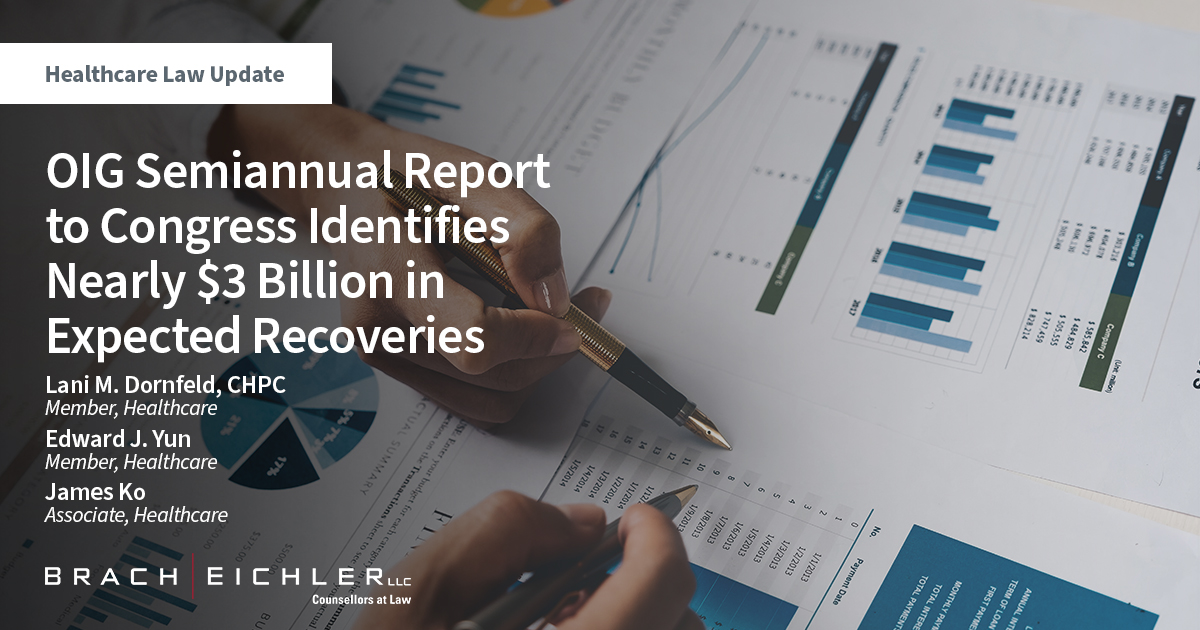 BACK TO INSIGHTS
Articles
On June 6, 2022, the Office of Inspector General (OIG) of the U.S. Department of Health and Human Services (HHS) released its Semiannual Report to Congress (the Report), which summarizes the agency's activities from October 1, 2021, through March 31, 2022.
The Report highlights nearly $3 billion in expected recoveries as a result of the OIG's audits and investigations. The OIG reported 320 criminal actions relating to HHS programs and an additional 320 civil actions involving false claims and unjust enrichment, civil monetary penalty settlements, and recoveries from provider self-disclosures. Moreover, the OIG excluded 1,043 individuals and entities from participation in federal healthcare programs.
In the Report, the OIG explains its use of data analytics to detect trends and outliers. The OIG noted that it performs analyses in evolving and emerging areas, including telehealth and cybersecurity. The OIG continues to focus on significant and high-risk issues in healthcare, including responding to the COVID-19
pandemic and other emergencies, improving oversight of nursing homes, ensuring the health and safety of vulnerable populations, preventing and treating opioid misuse, and ensuring program integrity for federal healthcare programs.