USEPA Announces $6.5 Million for New Jersey Brownfields Grants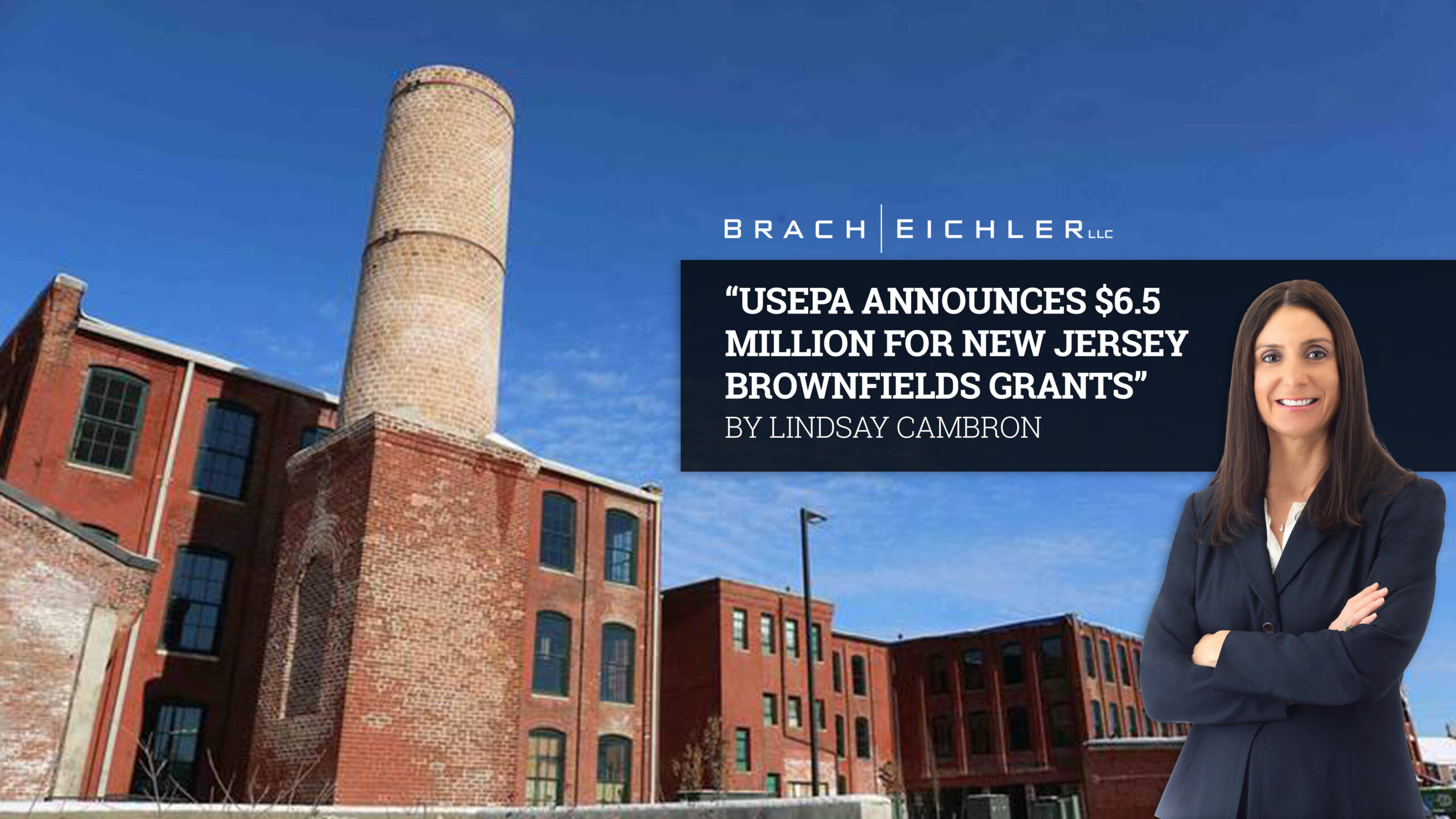 BACK TO INSIGHTS
Blogs
Roseland, NJ (May 20, 2022) – The United States Environmental Protection Agency (USEPA) will be sending $6.5 million to New Jersey from the Bipartisan Infrastructure Law (BIL) to help fund four Brownfields Grants throughout the State.  The $254.5 million from the BIL directly addresses a major initiative of both the President and Governor Phil Murphy, Economic Justice, as these funds will be used to help 265 communities nationwide to cleanup historic pollution and revitalize neighborhoods.  President Biden, through his Justice40 Initiative and Governor Murphy are committed to delivering economic benefits to underserved communities, both through funding, such as environmental grants, as well as by targeting parties responsible for the historic contamination in disadvantaged areas.
Pursuant to NJSA 58:10B-23.d, a brownfield is defined as "any former or current commercial or industrial site that is currently vacant or underutilized and on which there has been, or there is suspected to have been, a discharge of a contaminant." As the New Jersey Department of Environmental Protection Office of Brownfield Reuse provides, "it is a local, state and national priority to put [brownfields] sites back into productive reuse. Facilitating successful real estate investment projects on brownfield sites is critical to improving the environment and economy of New Jersey."
USEPA Regional Administrator Lisa F. Garcia explained with the announcement of the BIL funding, "The Brownfields program is a powerful tool that helps overburdened communities in New Jersey address local inequities by providing a means to revitalize properties and promote environmental health, economic growth, and job creation.  The Brownfields program transforms communities, and BIL gives the program a huge shot in the arm".
The New Jersey Grants selected for funding are: (1) the City of Asbury Park's Cleanup Grant in the amount of $500,000.00; (2) $3.5 million to the Camden Redevelopment Agency for its Revolving Loan Supplemental Grant; (3) a Cleanup Grant of $500,000.00 to Hamilton Township; and (4) $2,000,000.00 to the New Jersey Economic Development Authority for an Assessment Grant for statewide projects.
---
Receive Environmental and Land Use updates like this straight to your inbox. Subscribe now!