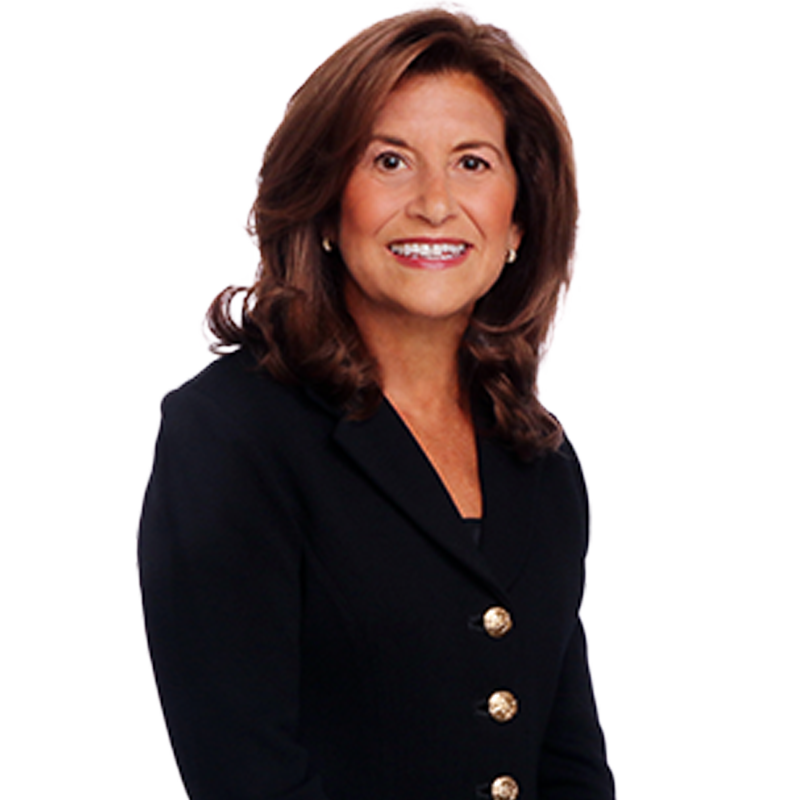 Practice Areas
Alternative Dispute Resolution ("ADR")
Bar and Court Admissions
New Jersey
U.S. District Court, District of New Jersey
Education
Syracuse University
Seton Hall University School of Law, Cum Laude
Hon. Lisa F. Chrystal, P.J.F.P. (Ret.),
Counsel
The Honorable Lisa F. Chrystal (Ret.) joined Brach Eichler after serving 22 years as a Judge of the New Jersey Superior Court. Judge Chrystal concentrates her practice in the areas of Alternative Dispute Resolution (ADR), mediation and arbitration, as well as discovery management. A compassionate and attentive listener known for her legal acumen and her responsible and equitable counsel, Judge Chrystal focuses on family law matters, prejudgment and post judgement, as well as custody and parenting time and the resolution of disputes through mediation, typically a more amicable and cost effective approach than litigation.
Judge Chrystal's clients benefit from her range of experience drawn from her tenure on the bench, her prior litigation and family law practice, and her comprehensive knowledge of the myriad issues that arise in family dissolutions and disputes.
Judge Chrystal is a former Presiding Judge in the Family Division, New Jersey Superior Court, Union County from 2014 until her retirement in 2022. While serving in the Family Division, she presided over matrimonial, domestic violence, non-dissolution and children in court cases, including child abuse, neglect, and termination of parental rights. Judge Chrystal decided every aspect of family cases, including custody, alimony, child support, equitable distribution, and counsel fees.
For over eight years Judge Chrystal presided over cases, both jury and nonjury, in the Civil Division, as well as chancery matters, personal injury, tort claims, malpractice, Open Public Records cases, class actions and affordable housing Mount Laurel cases. Prior to her appointment to the bench, Judge Chrystal was in private practice in Union County and Essex County, concentrating on civil litigation, chancery practice, tort claims and guardianship matters.
Judge Chrystal is a member of the Supreme Court Committee on Diversity, Inclusion, and Community Engagement, and serves on the Supreme Court Family Practice Committee and the FM/FD Subcommittee.  She has served on the Family Subcommittee on Mentoring of New Judges, and has trained newly appointed Judges and those transferring to the Family Division in the Comprehensive Judicial Orientation Program "C.J.O.P."   She also coauthored the Judge's "Dissolution Manual."
Prior to her appointment to the Bench, Judge Chrystal was in private practice in Union County and Essex County.  She was an Assistant County Counsel in Union County and an Adjunct Legal Writing Instructor at Seton Hall Law School.  She served as a Trustee of the Union County Bar Association.
Judge Chrystal was a Master of the Richard J. Hughes American Inn of Court, and is a member of the Family Law Section of the New Jersey State Bar Association, The Barry I. Croland Inn of Court and The Justice Virginia Long Hudson County Inn of Court.  She graduated from Syracuse University and is a cum laude graduate of Seton Hall University School of Law.
In April 2022, Judge Chrystal was the recipient of the prestigious William J McCloud Award from the Union County Bar Association.  Since its inception in 1992, in memory of Judge McCloud, the award recognizes significant contributions to the administration of Justice in the Family Part.
Professional Activities
+
Member Union County Bar Association
NJSBA
Family Law Executive Committee of the NJSBA
Former Master of  Richard J Hughes American Inn of Court
Master of the Barry L. Croland Inn of Court and the Justice Virginia Long Inn of Court
Former chair of the Minority Concerns  Committee in Union County
Insights
+