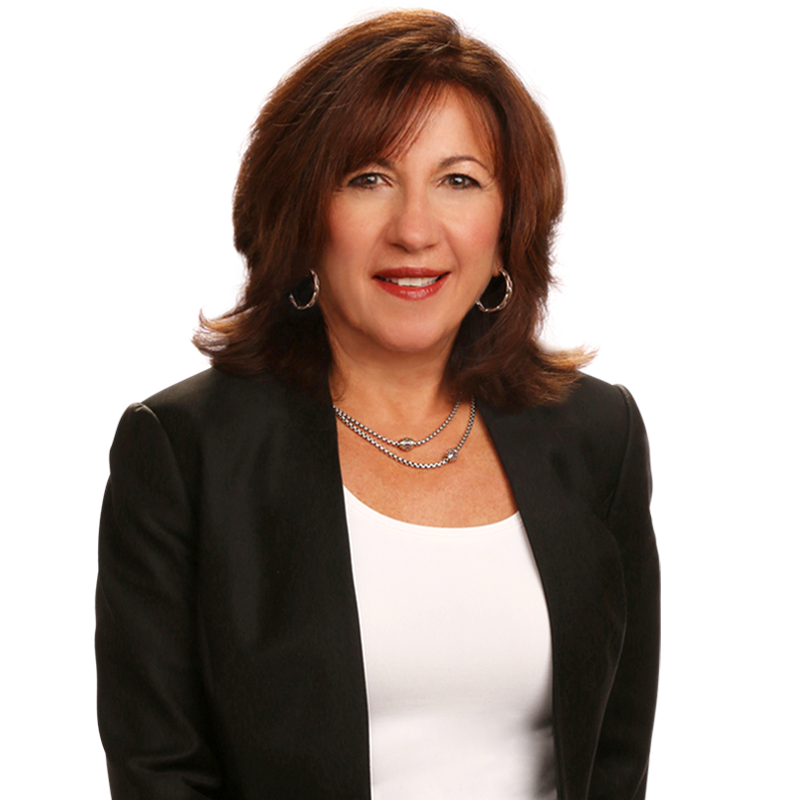 Practice Areas
Bar and Court Admissions
New Jersey
U.S. Court of Appeals, Third Circuit
U.S. District Court, District of New Jersey
Education
Seton Hall University of Law, J.D.
Seton Hall University, B.A.
Rosaria A. Suriano,
Member
An experienced business litigation attorney representing national and international companies, Rosaria (Rose) Suriano brings to her clients over 29 years of trial and appellate court experience in both state and federal courts across the country.Throughout her career, Rose has worked for several of the state's most prominent law firms. She has successfully handled complex contract and business matters, including claims between members of limited liability companies, partnership/shareholder disputes, theft and misappropriation of trade secrets and proprietary information, restrictive covenant litigation, domain name disputes, theft of computer data, and a wide variety of other contract and business disputes.
Rose also handles construction and real estate claims, including claims between general contractors, construction managers, and subcontractors. She has litigated delay claims, defect claims, and non-payment claims in the construction industry.
Rose has built a reputation on taking the difficult cases others have feared or have been unable to manage and has successfully turned them around in favor of the client. Many of her cases come from former adversaries who admire her tenacity and relentless desire to deliver a win to the client. She took a ten-year-old case that resulted in a multi-million-dollar judgment against the client and had the judgment reversed, which resulted in the payment of substantial legal fees to the client. When the prior attorneys ran out of options and gave up, Rose stepped in and won the case.
As a commercial litigator, Rose considers herself a strategist for her clients. She counsels clients about when it is in their best interest to avoid litigation – when to settle a claim and how – and when litigation is necessary, she partners with her clients to develop winning strategies that help facilitate their long-term business goals and interests.
A true leader, Rose is a member of several organizations and the recipient of many honors and awards. In 2019, she was named one of five "Women of Achievement" by the New Jersey chapter of Professional Women in Construction. In 2018, she was selected by the New Jersey Law Journal as one of 20 "Top Women in the Law." She was also selected by her peers for inclusion in The Best Lawyers in America® 2019. Additionally, she was named a "Top 25 Leading Woman Entrepreneur in NJ" in 2017, and was recognized by NJBIZ as a "Best 50 Woman in Business in NJ" in 2011. Rose has also been named to the NJ Super Lawyers list from 2015-2019. She is rated AV Preeminent by Martindale-Hubbell. In 2017, Rose was elected to serve as a director of the NJSBA Business Law Section for a three-year term. She has lectured on many business law topics and has served on panels for the Institute of Continuing Legal Education. A Seton Hall Law School graduate, Rose has also held prestigious clerkships and internships.
Notable Matters
+
Enforced an arbitration provision causing a class-action consumer fraud claim to proceed in arbitration
Obtained summary judgment on a coverage dispute and duty to defend claim in favor of a manufacturing client, which resulted in the payment of substantial legal fees to defend the action and indemnity damages to materials caused in transit
Settled a trade secret/patent infringement/theft of confidential information action obtaining a permanent injunction against the competitor company, royalty payments, lost profits for sale of the competitive product, and other damages
Enforced a non-compete agreement for an international client against a former head salesperson and succeeded on a breach of contract claim against the competitor company for hiring the company, receiving legal fees and damages for the breach
Settled a 12-year-old construction defect case, which had obtained coverage for some of the claims, substantial payment of defense costs and consequential damages from the carrier and settled the plaintiff's claim for a nominal sum
Settled a claim against a partner of the business, who commenced a competing company, stole client information and other assets of the partnership company, by allowing the client to remain as a partner in the new entity, enabling payment of damages, an anti-competition and non-compete agreement, and royalties from the new business
Defended a breach of contract claim where a vendor owed over $1.5 million, uncovering an international money laundering scheme, allowing for the seizure of assets to pay multi-million-dollar judgment
Professional Activities
+
Director, Board of Trinitas Health Foundation
Former Director, Girl Scouts Heart of New Jersey
Member, Advisory Board to Sobel & Co's Forensic Litigation Group
Member, Chancery Division of Practice Group of the Essex County Bar Association
Member, Commerce and Industry Association of New Jersey
Member, Essex County Bar Association
Member, Executive Women of New Jersey
Member, Industrial/Commercial Real Estate Women
Member, Material Handling Equipment Distributors Association
Member, Material Handling Society of New Jersey
Member, National Association of Corporate Directors
Member, New Jersey State Bar, Business Law Section
Member, Professional Women In Construction, New Jersey Chapter
Member, Women Presidents' Organization
Insights
+

Articles
,
May 9, 2019
Background Checks: What's Acceptable vs. What's Considered Murky

Events
,
April 4, 2019
Suriano Honored by Professional Women in Construction

Alerts
,
March 15, 2019
Arbitration Provisions in the Automotive Industry

Press Releases
,
March 12, 2019
16 Brach Eichler Members Included in 2019 New Jersey Super Lawyers

Articles
,
November 19, 2018
Brach Eichler Lawyer Is Often Lone Woman In Court On Business Litigation Cases… But It's Not First Time As Pioneer

News
,
October 23, 2018
Suriano A Panelist at Women's Center for Entrepreneurship Event

Articles
,
September 26, 2018
The Defend Trade Secrets Act: Will It Replace the Diminishing Restrictive Covenant?
Corporate Counsel Business Journal, (co-author)

Press Releases
,
August 18, 2018
Fourteen Brach Eichler Attorneys Included in Best Lawyers in America® 2019

News
,
April 12, 2018
Significant Appellate Victory Won by Rose Suriano

Press Releases
,
March 19, 2018
16 Brach Eichler Members Included In 2018 New Jersey Super Lawyers, The Most In Firm's History

Lectures
,
February 26, 2018
Employee Theft and Its Impact on Confidential and Proprietary Information
Material Handling Society of NJ

Lectures
,
September 29, 2017
Think Big, Act Bigger: The Rewards of Being Relentless – What Lawyers Can Learn from a Fortune 100 Chief Marketing Officer
NJICLE, New Brunswick, NJ

Articles
,
September 22, 2017
Suriano Featured in New Jersey Monthly

Lectures
,
September 19, 2017
Suriano Speaks on New Jersey Manufacturing: A Panel Discussion Presented by NJBIZ

Lectures
,
September 5, 2017
Suriano Joins Business Celebrity Jeff Hayzlett and Others on NJICLE Panel 9/29

Articles
,
March 8, 2017
Breaking Up (with a Business Partner) is Hard to Do
New Jersey Business, (co-author)