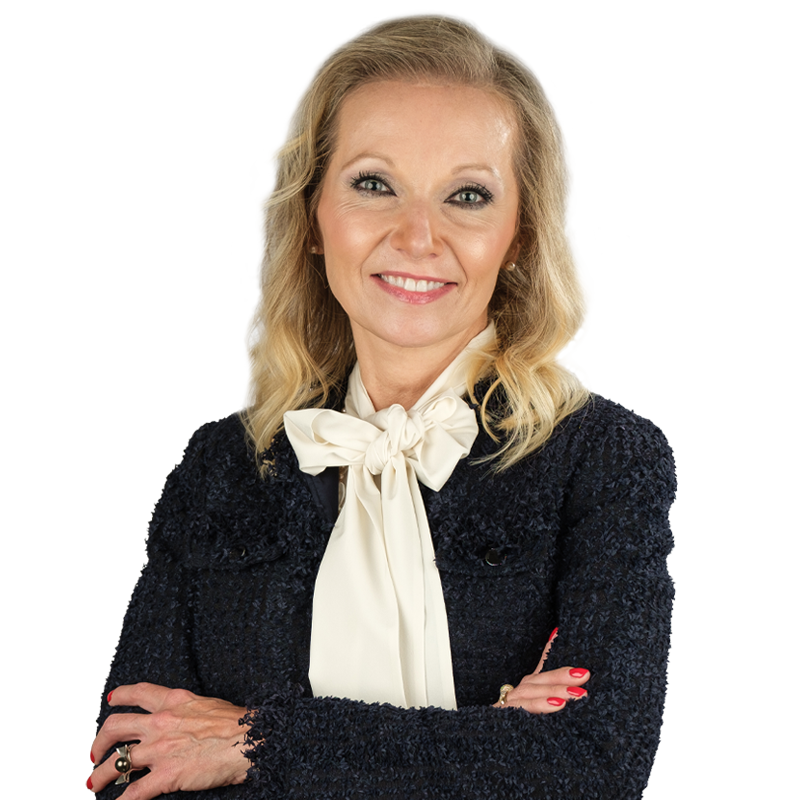 Practice Areas
Industries
Bar and Court Admissions
Education
University of Akron School of Law, J.D., magna cum laude
Kent State University, MBA
Temple University, B.B.A. in Finance, summa cum laude
Centre d'Etudes Franco-Américain de Management, B.B.A. in Finance
Isabelle Bibet-Kalinyak,
Member
A seasoned and creative problem-solver, Isabelle Bibet-Kalinyak concentrates her national healthcare practice representing clients in complex business transactions including private equity transactions, mergers, and strategic partnerships, HIPAA privacy and security compliance matters, ownership and compensation arrangements, employment and partnership negotiations, medical staff matters, and fraud and abuse issues including compliance with the Stark Law and the Anti-Kickback Statute. She works with management teams and boards of directors on the legal and strategic implications associated with various forms of corporate entities and healthcare integration models.
Isabelle leverages her keen affinity for the healthcare industry and her deep knowledge of that sector to serve as a trusted legal advisor to health systems, specialty hospitals, telemedicine virtual platforms, physician group practices (anesthesia, behavioral healthcare, chiropractic, dermatology, family practice, internal medicine, gastroenterology, OB-GYN, male and female fertility specialists, ophthalmology/optical, pathology, pediatrics, psychiatry, radiology, surgery, urology, veterinary), ambulatory surgical centers, dialysis facilities, laboratories, long-term care facilities, and individual physicians on a broad range of complex healthcare matters involving corporate, compliance, licensing, fraud and abuse, HIPAA, business alignment, life cycle management, Medicare and Medicaid rules, and other payor matters.
She combines a focus on results with a client-centric approach when counseling on the business and compliance aspects of healthcare law in connection with transactional, corporate, regulatory, and governance matters. The depth of Isabelle's experience enables her to assist clients in evaluating both the legal and business ramifications of transactions, contracts, agreements, negotiations, and compliance issues.
As one of the few French business attorneys in the U.S. and a first-generation immigrant herself, Isabelle's healthcare practice has over time organically expanded to transnational business transactions and immigration. Isabelle brings vast knowledge and experience advising U.S. clients with operations in French-speaking countries as well as companies based in French-speaking countries seeking to expand in the U.S. Her expertise also spans immigration law, representing clients in employment-based immigration matters in healthcare, biotech, and manufacturing. When over 25% of the physicians in the U.S. are foreigners, knowledge of immigration law is paramount and complementary to healthcare law in advising clients on recruitment, employment contracts, and transactional matters.
Isabelle is a frequent speaker at national conferences such as the American Health Lawyers Association (AHLA), the Medical Group Management Association (MGMA), and the American Academy of Ophthalmology (AAO) and lectures on advanced topics related to healthcare, mergers and acquisitions, private equity and business immigration. In 2019, she was appointed by the French Government as Honorary Consul with jurisdiction over northern and central Ohio.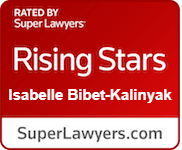 Professional Activities
+
Honorary Consul of France, Cleveland and Columbus, 2019 – Present
Super Lawyers®, Rising Stars Health Care Lawyers, 2017 – 2021
Lawyer Monthly, 2018 Women in Law Award®, Health Care Law, USA
Named in Crain's Cleveland "Five to Watch in Law," 2017
Board Member, French-American Chamber of Commerce (FACC), 2017 – Present
Board Member and Treasurer, International Institute of Akron, 2017-2020
Board Member and Representative of the LaMennais Brothers of Christian Instruction, Walsh University, 2018 – Present
Board Member, Akron YMCA Advisory Board, 2013 – 2015
Member, American Academy of Ophthalmology Executives (AAOE)
Member, American Society of Ophthalmic Administrators (ASCRS/ASOA)
Member, American Health Lawyers Association (AHLA)
Member, American Immigration Lawyers Association (AILA)
Member, Cleveland Metropolitan Bar Association (CMBA)
Member, CMBA Health Care Liaison Council (2016 – Present), Treasurer (2018 – Present)
Member, Ohio Hospital Association
Alumni Member, University of Akron Black Law Students Association (BLSA)
Insights
+

Lectures
,
November 14, 2021
Isabelle Bibet-Kalinyak – Show Me The Money! Simulation of Vision Care M&A Transaction
American Academy of Ophthalmology's 2021 Conference, November 2021

Lectures
,
November 13, 2021
Isabelle Bibet-Kalinyak – Private Equity Investors 2021: Game On!
American Academy of Ophthalmology's 2021 Conference, November 2021

News
,
November 10, 2021
Isabelle Bibet-Kalinyak to Present at the American Academy of Ophthalmology's 2021 Conference

Press Releases
,
November 2, 2021
Brach Eichler Announces Isabelle Bibet-Kalinyak, Leading National Healthcare Attorney, Joins Firm as Member